Join us in welcoming spring to Maine! Stretch your legs, get some fresh air, and bring your family on a spring hike or volunteer event this spring!
Spring Hikes
Saturdays, May 25-June 8, 9:30am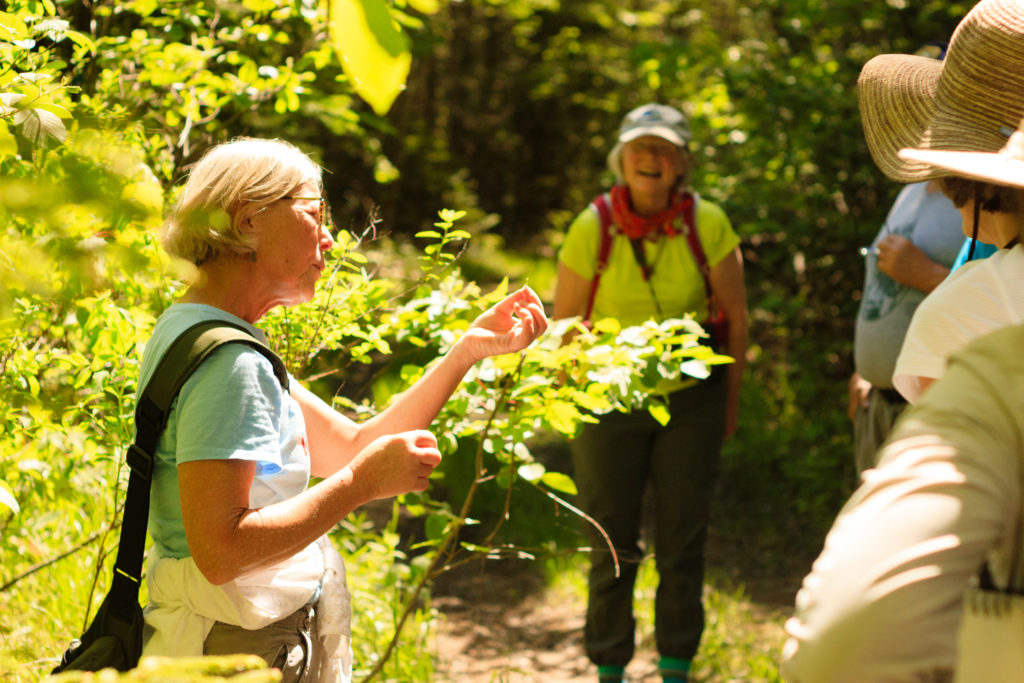 All except June 8 meet at Tidal Falls Preserve, Hancock at 9:30am. Offered in partnership with the Downeast Senior College. Pre-registration required by email to austin@frenchmanbay.org or (207) 422-2328.
---
May 25 – Crabtree Neck Land Trust's Old Pond Railway Trail in Hancock. Learn how to identify warblers by sight and sound with expert birder Fred Yost. 2 spots left!
June 1 – Long Ledges Preserve in Sullivan. Master Naturalists Carol and Walter Muth will help identify mosses, lichen, and birds.
June 8 – Mariaville Falls in Mariaville. Expert guide Dianna McKeage will lead a history and ecology walk. Meet at Friends and Family Market in Ellsworth at 9:30am.
The Sunday following each hike is a rain date.
Trail Volunteer Days
Every Wednesday and third Saturday from June through October, 8:30am.
No prior stewardship experience is needed, all are welcome! Tools are provided. Wear sturdy shoes and gloves and bring water.
Every Wednesday and third Saturday from June through October, volunteers will meet at Tidal Falls Preserve and carpool to whichever FBC trails and preserves are in need of stewardship work.
The first Saturday volunteer day, June 15, will take place at Branch Lake Public Forest in Ellsworth. Meet at Tidal Falls at 8:30am or the trailhead at 9am.
Phenology Friday Hikes
Do you enjoy looking at plants during your hikes? Join these group hikes to learn how to identify local plants and track when they bloom, fruit, and drop their leaves. Try citizen science with peer help and no experience required. We use an optional smart device app called "Nature's Notebook."